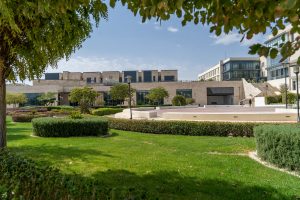 How to apply as an instructor to teach at Komar University of Science and Technology.
Komar university is located in Sulaymaniyah city, Kurdistan Region in Iraq, and is ranked as the top private university in the territory. The university provides competitive opportunities for local and international instructors. If you want your application to be considered please follow these guidelines:
MUST have requirements to teach at our university:
BSc and MSc degrees at a trusted university.
BSc, MSc, and Ph.D.(if achieved) at a trusted university.
Two consecutive degrees must be in the same field. (BSc and MSc or MSc and PhD).
Having only BSc is insufficient to apply, therefore your application will NOT be considered.
At least two academic and employer reference emails and contact numbers.
Only for local Iraqis, we require:
Academic title (Assistant lecturer, lecturer, Assistant professor, professor) granted by the ministry of higher education of Kurdistan region or Iraq. (MHE)
in the case of studying your degree outside of Iraq, degree equalization is required from the MHE.
Next, visit the flow chart of our university to take a glance at the department curriculums. Check the subjects you can cover through this link: KUST Flow Chart
Send an email to admin and HR includes:
Subjects you can cover.
BSc transcript or diploma.
MSc transcript or diploma.
Ph.D. transcript or diploma. (if achieved ).
CV.
Cover letter.
Note that, having at least MSc is mandatory to teach based on MHE regulations.
Send an email includes the aforementioned documents to AdminHr(at)komar.edu.iq